I hope you will read these super good reports, especially the first one, and the comments after the report. I further hope you will subscribe to GOPUSA.COM so you can get updates about what is going on in this country.
I want you to read the first story about Muslim Shariah Law becoming part of American policy in many institutions. The fact that Muslim compliance is becoming more and more part of our society and Christian values are being challenged makes me want to scream. I hope you will contact your Representatives and tell then how you feel about this situation.
++ View Midday Report as a web page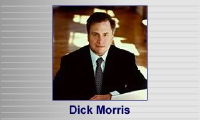 Commentary: Kagan Promoted Shariah
Having worked with Elena Kagan at the Clinton White House, Dick was inclined to see her as a political moderate, worthy of support as the best one could expect from the Obama White House. But no more. Thanks to the work of the Center for Security Policy Director Frank Gaffney and the writing of Andrew McCarthy of the National Review Institute, there has emerged a compelling reason to vote against Kagan's confirmation as a Supreme Court justice: her support for Shariah law while she was dean of Harvard Law School.
---
News: Bachmann – Tea Party Caucus not movement mouthpiece
WASHINGTON (AP) — The head of the brand new Tea Party Caucus in Congress said Wednesday the organization won't be a mouthpiece for the movement but will serve as a listening board for average Americans. The just-formed caucus had a coming out party of sorts as its chairwoman, Rep. Michele Bachmann, R-Minn., some six lawmakers and a handful of self-professed Tea Party members answered reporters' question after the group's first meeting.
---
Fresh Ink: Hasselbeck takes it to Behar over 'prostitute' comments
This controversy originated with comments from Kathy Griffin where she called Scott Brown's beautiful daughters prostitutes. Elizabeth really took it to her and even Whoopi joined in on Elizabeth's side, at least for a little while.
---
News: Jesse Jackson wants apology for Sherrod's ouster
WASHINGTON (AP) — The Rev. Jesse Jackson is calling for an apology from the Obama administration for ousting an Agriculture Department employee now at the center of a racially tinged firestorm.
---
Fresh Ink: GOP Sen. Sessions takes on Kagan, judicial activism
Before casting his no vote at the Kagan judicial hearing yesterday, Sen. Sessions spells out what's wrong with putting a judicial activist on the Supreme Court. Sen. Schumer (D-NY) interrupts but Sessions goes on to explain what judicial activism is and how it is the greatest threat to our judicial system.
---
Racial firestorm surrounds USDA employee's ouster
WASHINGTON (AP) — The Obama administration faced a blast of criticism on Wednesday over its ouster of a black Agriculture Department employee for her remarks about race. The woman says she's not sure she would go back to her job now, even if asked.
---
Treasurer says RNC in debt
WASHINGTON (AP) — The Republican National Committee's treasurer says the GOP has millions in debt that wasn't disclosed and he is telling budget committee members that he was misled.
---
Subscribe | Forward |